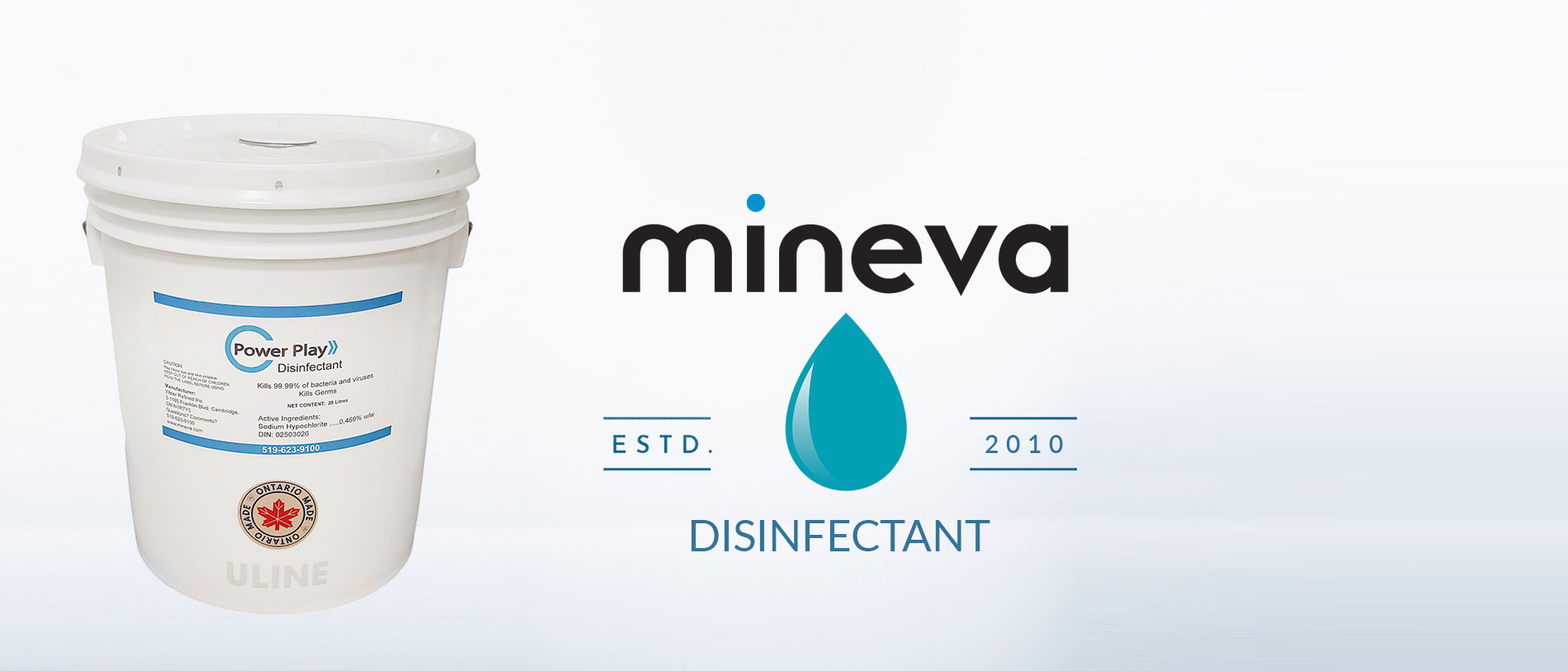 Health Canada Approved Disinfectant
Kills 99.99% of bacteria and viruses
Mineva produces Power Play, a hard surface disinfectant in Cambridge, Ontario that is Health Canada approved. Mineva is also an approved distributor for Neutra-Lyze, a hospital grade hypochlorous acid solution that has been certified for use against COVID-19.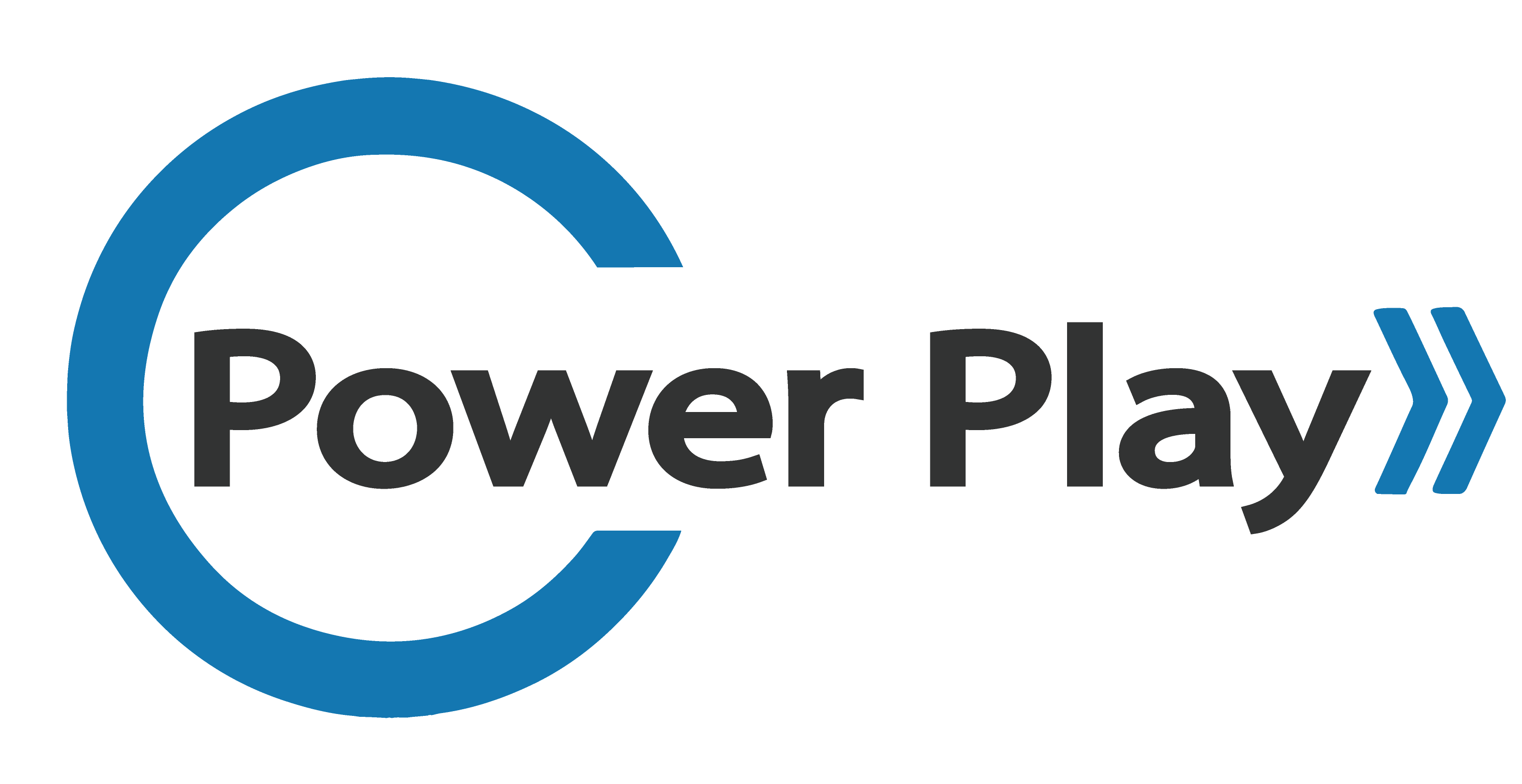 APPROVED by Health Canada to produce and sell Power Play (DIN # 02503026)
Kills 99.99% of bacteria and viruses. Sodium hypochlorite solution with pH control range 6.3-6.8. Ideal for fogging or spray applications.

Hypochlorous Acid is nature's oldest form of disinfection which can also be found within your body. Your white blood cells produce this chemical to fight off infections in your body.  It's manufactured when electricity changes the structure of salt, water, and an acid.  The result is more powerful than bleach but less harmful to people and the environment with no fumes or residue.
For more information on Hypochlorous Acid, click the link below.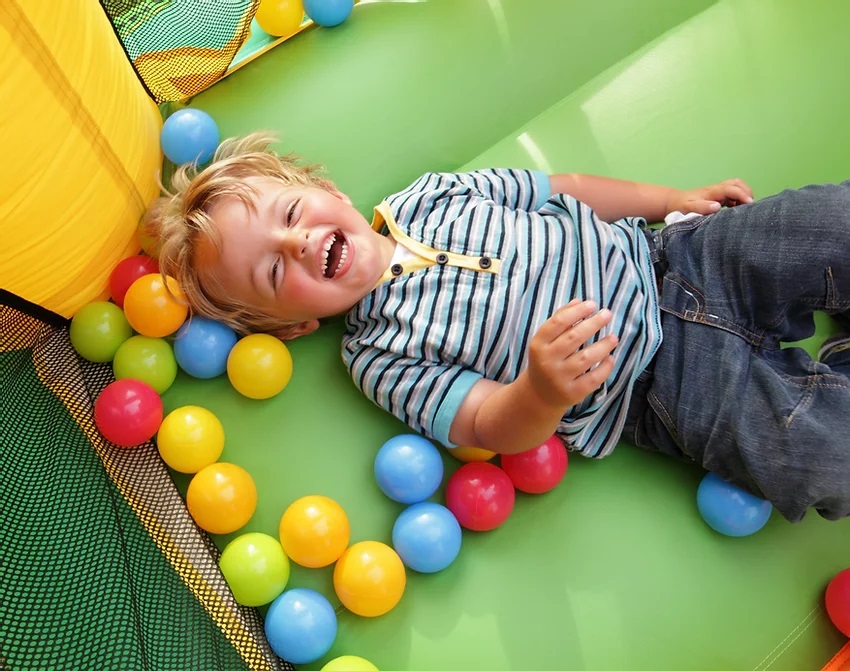 POWER PLAY
POWER PLAY
Kills 99.99% of bacteria and viruses. 200ppm Sodium hypochlorite NO-RINSE solution with pH control range 6.3-6.8. Ideal for fogging or spray applications.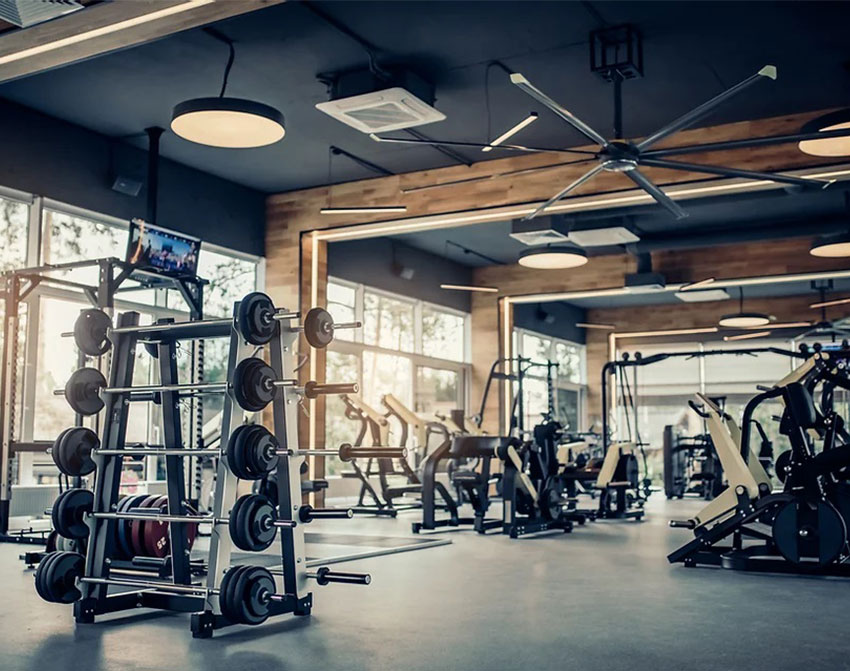 NEUTRA-LYZE
NEUTRA-LYZE
Hypochlorous Acid. A safe, effective disinfectant for no-rinse spray applications. Hospital-grade disinfectant.
Approved by Health Canada for use against COVID-19
Stay up to date on the latest COVID-19 measures in the Region of Waterloo.
We switched to Power Play disinfectant by Mineva in July and found immediate cost savings. We use less product, less staffing and less money for better disinfectant results. As a small business owner we are happy to support other local small businesses here in Cambridge. Mineva has produced a great product that has changed the way we clean and disinfect for the future. Great service with delivery within 24 hours every time.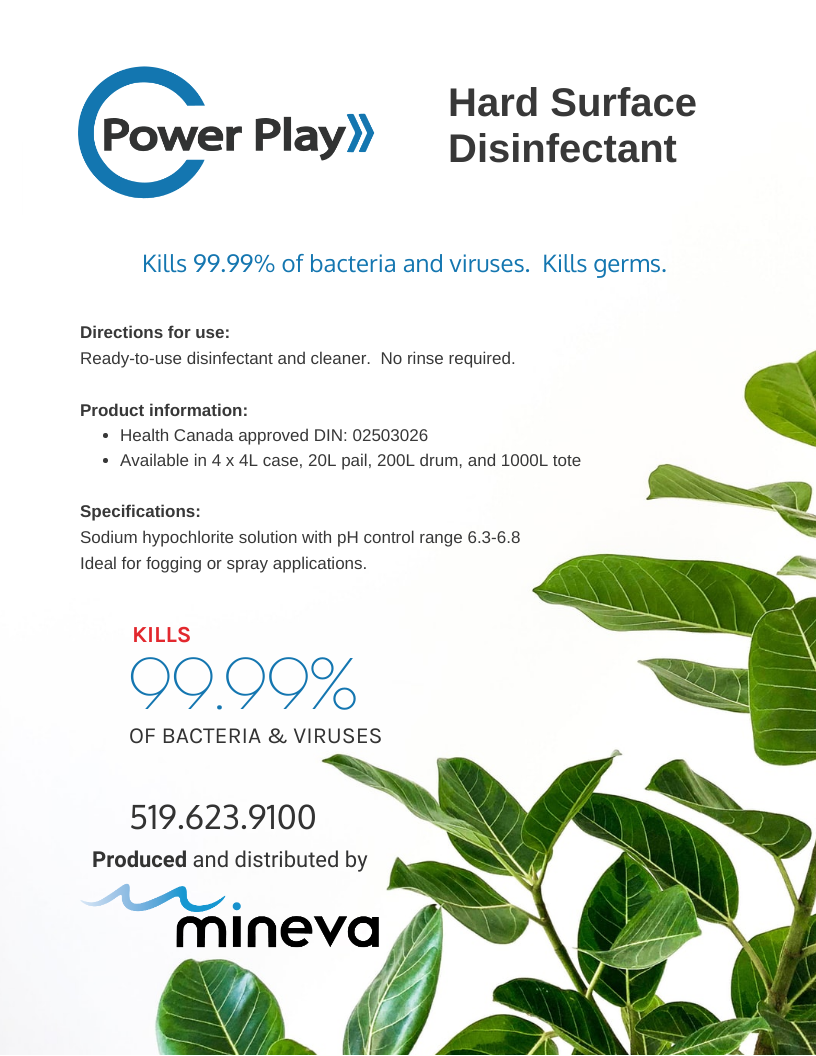 Technical Data Sheet - Power Play
Health Canada Approval - Power Play
Finding this Power Play disinfectant has been the best thing that has happened to my business this year. After being closed for months due to COVID and reopening under strict guidelines, my business saw a drastic drop due to more cleaning time and less hands on time with patients. Buying this "fogger" machine complete with disinfectant has changed that. My cleaning time has been cut down and seeing 2-3 more clients per day. My office is cleaned after each client in minutes and when the next client walks in they always compliment how clean my office smells. I also use the product in my home being the mother of two teenage boys. It definitely can't hurt. I would highly recommend this product to anyone with a small business. Having your clients and staff feel safe in your establishment feels wonderful.
Neutra-lyze Product sheet
SDS Sheet (French) - Neutra-lyze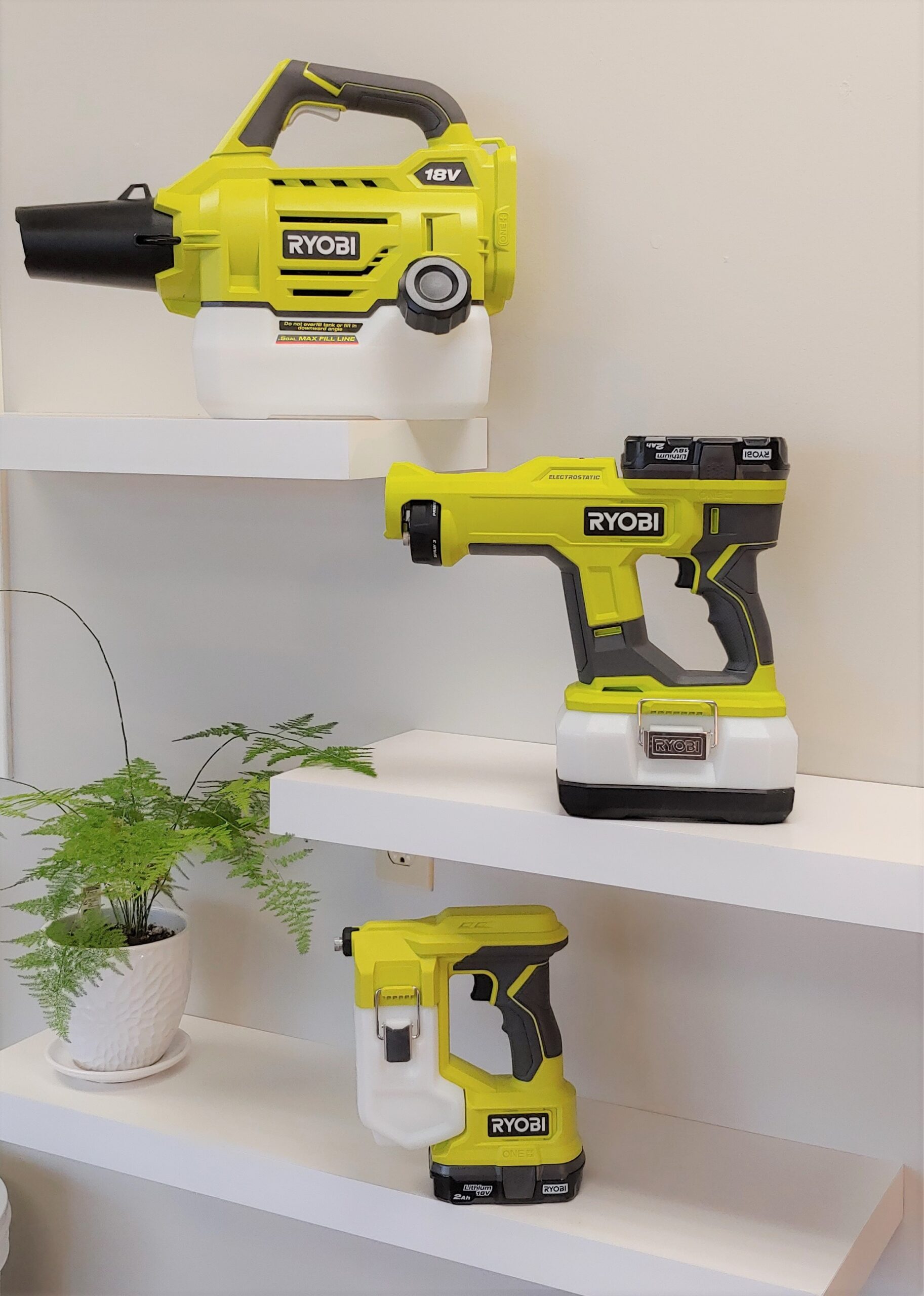 Whether you need to disinfect a locker room or board room, we have a package that will meet your needs and support your goal for a healthy working environment.
All of our disinfectants are made in Canada and Health Canada approved.
All In One Package
All in One Package
Purchase your application equipment, and chemicals from us. Program based on monthly exchange.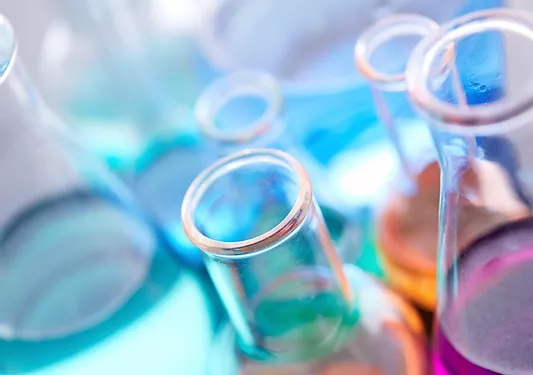 Chemicals Only
Chemicals Only
Pay only for the chemicals you need. Monthly exchange program.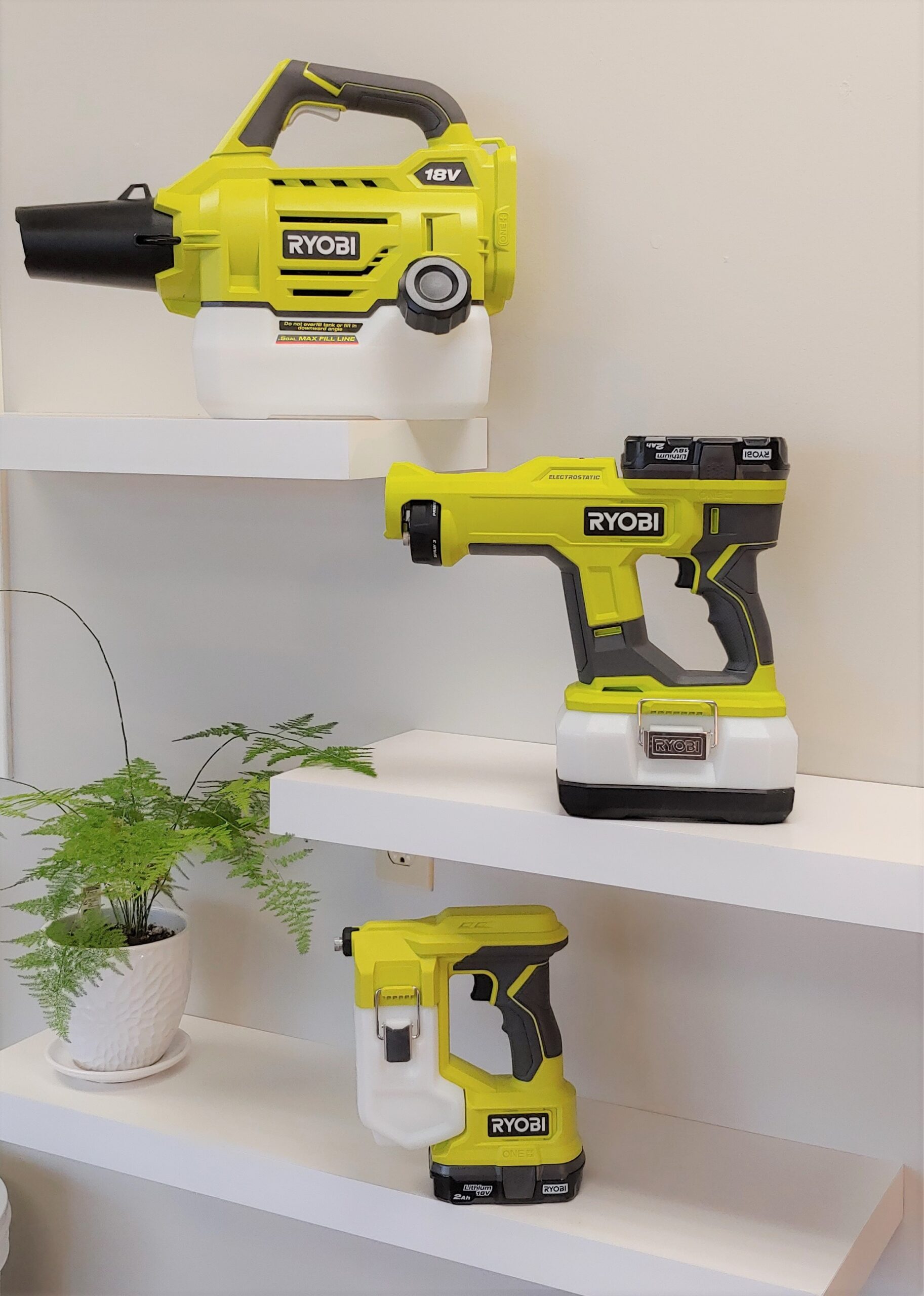 Application equipment
Application equipment
We offer fogging equipment for application of chemicals, making your dollars go farther.
Support Ontario Made products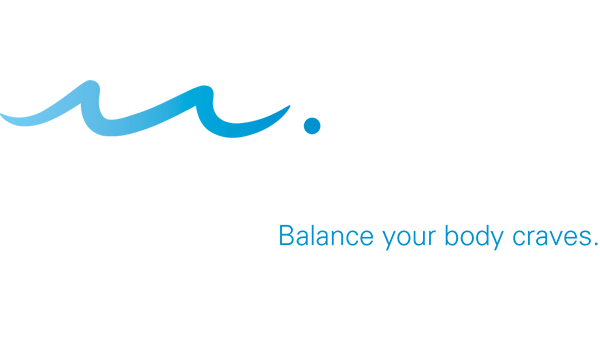 Mineva Water
3-1185 Franklin Blvd.
Cambridge Ontario, N1R 7Y5
519 623-9100
info@mineva.com
Mineva Water
6 Secord Dr. St. Catharines Ontario, L2N 1K8 905-323-5512 delivery@mineva.com